Nippers Starts October 9, 2022
U6-U8 8.30am – 9.30am
U9-U14 9.45am – 11.00am
Nippers Registration Day – 8am, September 18
Proficiency Swim – 8am, September 18
Bronze Medallion/SRC Training Week – September 26 – 30
(For further information contact Greg MacMahon)
---
Our mission is to educate our Nippers to be competent and safe in the beach/surf environment while having fun and setting them on a path to becoming future Lifesavers.
Nippers is a fun and safe way to introduce the lifesavers of tomorrow to the ocean environment.

On Sundays from October till March, children aged 5 to 14 participate in activities aimed at teaching the basics of surf awareness and water safety.

Surf knowledge and techniques are gradually introduced in relation to age and ability.

U9-U14 age groups can compete for the club at various carnivals scheduled throughout the season.
Above all kids will have FUN on the beach and in the water, and make lots of new friends.

The Nipper movement is about inclusion, education, awareness, competition, sportsmanship, transition (to Cadets and Seniors) but most importantly it is about participation and fun for Nippers and parents. Nipper activities are aimed at teaching your children the basics of surf awareness and water safety. Surf knowledge and techniques are gradually introduced to the children in relation to their age and ability.
Ultimately at the age of 13, they will attain their SRC (Surf Rescue CertIficate), a stepping stone to their Bronze Medallion, and become a Lifesaver and Patrolling member providing an important service to the Collaroy community.
---
Nipper Stages at Collaroy
U6/7
Activities aimed at building confidence on the beach and in shallow surf/ocean pool.
Encouragement to experience knee deep surf.
Understand the flagged and patrolled area and the role of a Lifesaver.
Appreciation and respect for the power of the ocean.
An introduction to surf sports such as flag and beach sprint.
U8
Begin using Foam Nipper Boards in good ocean conditions and in the ocean pool.
Venturing beyond knee deep surf in wades and water activities.
Identifying rips and other risks.
U9/10
Introducing Surf swimming and negotiating the break.
U11-13
Transition to Fibreglass Nipper Boards and towards the end of U13 transition to Long Boards.
Basic First Aid and CPR.
U14
Move to Long Boards.
Water Safety for younger age groups and mentoring.
Completing the Surf Rescue Certificate (SRC) and becoming a Patrolling Lifesaver.
---
Carnivals
Each season there are a number of local carnivals run by SLSA Sydney Northern Beaches culminating with the Branch Championships.
In 2023 the NSW State Championships will again be held on the Northern Beaches.
Carnivals are open to all Nippers U9 and above however an annual Competition Levy for SNB carnivals is payable to help offset the cost of entries to the club.
To help encourage new competitors the first carnival for U9's is paid by the club.
---
Board Training
Board Training is held weekly from mid-winter to February by our volunteer coaches.
All competitors are welcome to attend.
---
How can I help at Nippers?
Nippers is run by parents and all help is always appreciated.
Water Safety is an essential volunteer role ensuring our Nipper's safety.
You can spot water safety by their orange shirts and caps. Anybody wishing to help with Water Safety must hold an SRC or Bronze Medallion as a minimum qualification.
The Club must meet the water safety requirements listed by SLSA in order to conduct water activities beyond waist deep water.
Many parents complete their Bronze Medallion and in doing so enjoy the learning experience and getting a greater understanding of surf lifesaving.
It's also a great way to spend time with your child in an activity you can both enjoy together.
If we don't have the required number of Water Safety officers then a water activity cannot be conducted.
At Carnivals each club is required to provide a minimum number of carnival officials who run the activities.
You can specify the area you would like to officiate in so this is a chance to get a ringside seat to the action!
For more information and ways to help checkout the Volunteer at Nippers page.
---
Nippers Handbook
The Nippers Handbook or "The Red Book" covers pretty much everything you need to know about Collaroy Nippers.
---
Connect with Team App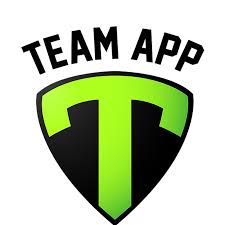 Download "Team App" from iTunes or Google Play.
Sign up to "Team App", receive your confirmation email, Log In, find "Collaroy Nippers", click on our logo, hit "Continue" on the "Welcome" screen and have a look around.
You can do the same from a laptop or desktop, just go to https;//collaroynippers.teamapp.com.
---